Roofing in Horsforth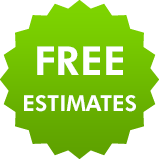 Looking for a quality roofer in Horsforth that provides excellent roofs at affordable prices? We've supplied roofing work to the area for over two decades; as you'd expect of a company with such experience, we're roofers dedicated to providing exceptional results in your home.
No matter what your project or problem might be - repairing faulty guttering, installing new windows or re-laying or installing a complete new roof, now you can choose a highly qualified team of professionals, capable of any task you might have for us.
A wide range of services from a local roofer:
We offer an extensive variety of building techniques, such as:
Replacing broken tiles/slates
Repairing leakage
Re-roofing (strip and recover)
Slating and tiling work
Fitting/repairing Velux windows
Repairing and re-pointing chimney stacks
Fixing and installing guttering
Repairing Lead flashing
Free estimates from your roofers
If you're concerned about incurring costs before construction even begins, you can relax; whatever size the job on your roof migh be, we'll arrange to visit you at your convenience, allowing us to provide you with a free quotation for any work your roofers will carry out.
So, if you're ready to begin work on replacing tiles, slates or guttering, installing a whole new roof or simply requiring help for a crisis with your roofline, get in contact with your new roofer to discuss how we can help with plans for your home, on 0113 370 8775.